Poe(rtrait)
I am working on a portrait of Edgar Allan Poe for an illustrated short story of him. I thought it would be appropriate to end the book with his picture and one of his quotes.
Words have no power to impress the mind without the exquisite horror of their reality.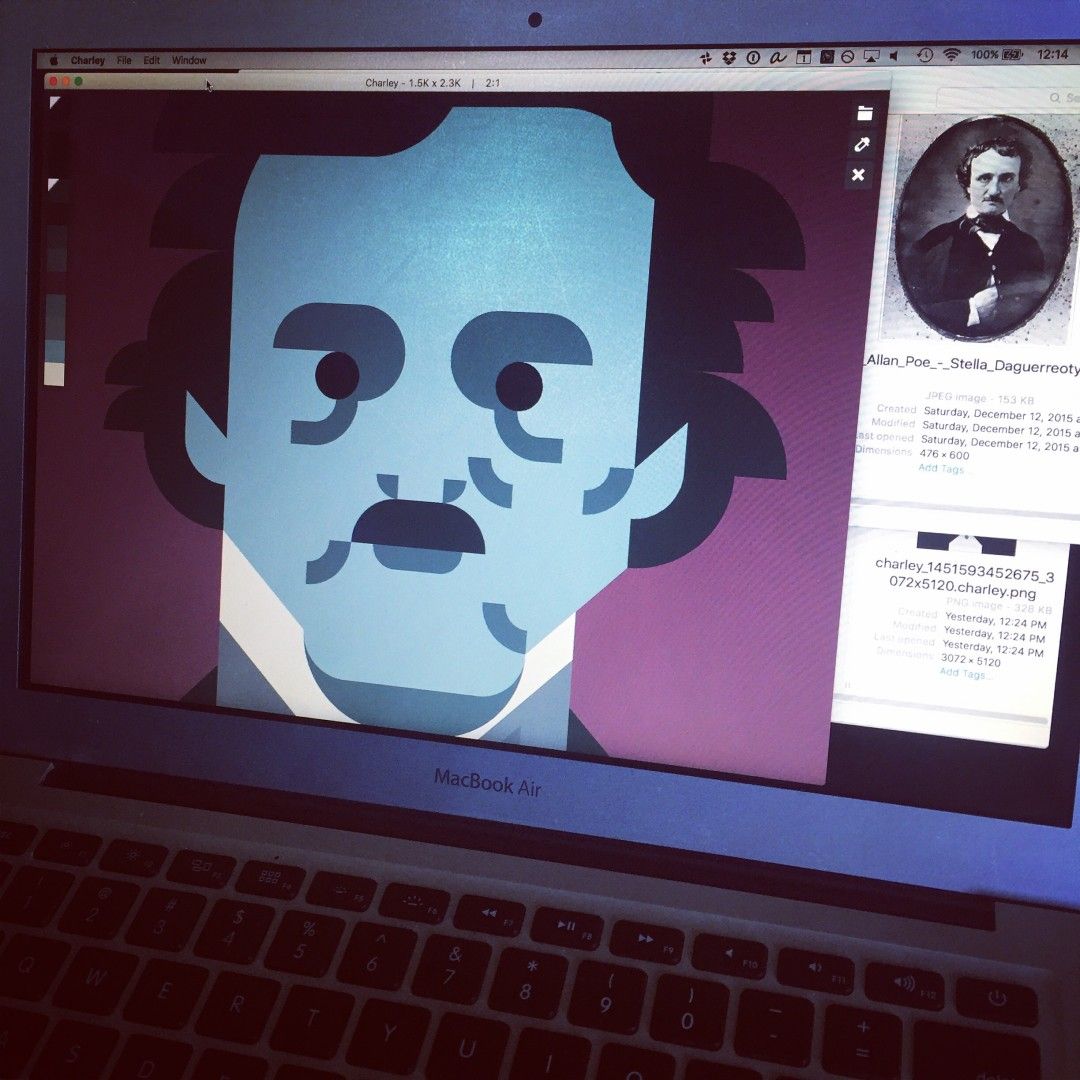 Some of my favorite quotes focus on the fuzzy boundaries between life and dead, sanity and madness, reality and dream.
Science has not yet taught us if madness is or is not the sublimity of the intelligence.
And my favorite so far
I became insane, with long intervals of horrible sanity.
January 1, 2016 ☼ art ☼ edgar-allan-poe ☼ geometry ☼ vector ☼ wip